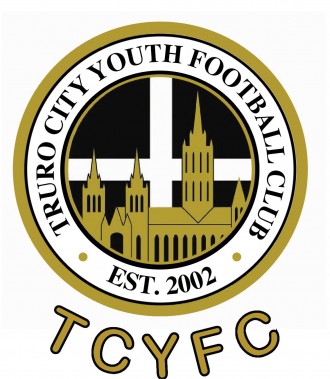 Truro City Youth Football Club
TCYFC was established in 2002.  Our primary aim is to allow young local people to enjoy playing football in a safe and friendly environment with an emphasis on the development of footballing ability as an individual and part of a team.  We run a wide range of league teams in all age groups and also facilitate a Saturday morning Community Football program for those children not yet playing league football.
E-mail contact: trurosec@gmail.com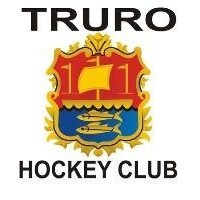 Truro Hockey Club
Truro Hockey Club prides itself in offering the highest standard of hockey in Cornwall. The club consists of 4 Mens and 2 Ladies teams competing at various levels across the country.
Truro HC are a welcoming and competitive club, with an active interest in the development of new players and junior members.
The Ladies 1st XI gained promotion last season and continue to develop as experienced players guide talented younger individuals. The Mens 1st XI currently play in the Premiership, and consists of several players that began in the juniors section.

Truro Fencing Club
Truro Fencing Club is one of the UK's leading fencing clubs. We cater for fencers, of all ages and abilities, from 5-85+ and from absolute beginner to Olympian; new members of any standard (including absolute beginners on our regular Beginner Courses) are very welcome. We have grown rapidly over the last few years and now boast a membership of over 150 fencers, and have a top-class team of dedicated coaches for all three disciplines of foil, epee and sabre.
Tel 07779 130942 / 07532 310382
or Email info@trurofencing.com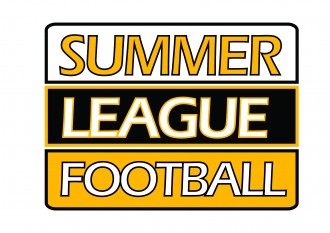 Summer League Football (16+)
6-A-Side Football exclusively for during the summer to help you and your mates get your football fix. 2 x 30 Minute Matches/Evening with Qualified Referees.
When the domestic season stops, we're here to help – you may even win some silverware (League, Cup & Shield) along the way…..and champagne!
Teams and Individuals welcome, contact Jowan via SLFtruro@Gmail.com for further details or visit their Facebook page: 
Facebook.com/SummerLeagueFootballTruro
2017 Season : TBC
2016 Champions : Leave My Arsealona – League : Leave My Arsealona – Cup : Kiss My Pass – Shield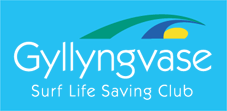 Gyllynvase Surf Life Saving Club
Gyllyngvase Surf Life Saving Club (or 'Gylly' for short) was created by a small group of people in October 2008, with an interest in teaching their life saving skills to the local community. They also had a passion for the fitness that goes along side surf life saving, and sports that relate closely to it.
Through training with the club, you will learn how to save lives in the sea. We will teach you the skills needed to qualify as a NaRS Beach Lifeguard. From CPR and resuscitation, to board paddling, signals and rescue techniques. Once qualified, there is an opportunity to volunteer on local beaches in the summer seasons with the RNLI Lifeguard service.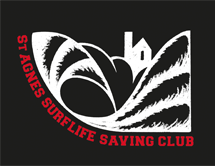 St Agnes Surf Life Saving Club
Founded in 1953 at Trevaunance Cove St Agnes, the club currently has over 300 members. Find out more about the clubs history here.
Committee
Chairman – Joel Henthorn
Treasurer – Andy Carter
Secretary – Karen Russell
Membership – Helen Powell
Safeguarding – Helen Bartell
Equipment – Jamie Kent
Beach Lifeguard Coaching & Awards – Steve Havers
Juniors (School Years 6+)- Fiona Llewellyn
Nippers, Sand Crab and Hermits (School Years 2-5) – David Friedericksen
Merchandising – Gail Cooper
Surf Boat – Lucy Stein
Grass Hoppers FC
Grass Hoopers FC junior football club has been established 10 years, playing and training in and, around Truro in the Kernow League. We have recently expanded our age groups to encompass U7's up to U16 and, next season to U18. We encourage all boys and girls to visit us at training to see if what we do suits them.
Len Hatcher Swim School
Len Hatcher has been teaching swimming in Cornwall since 1985. He is a National Tutor, Examiner/Moderator and Diploma Member of the Swimming Teachers Association, a NOWCA open water coach, Advanced Instructor with the British Sub Aqua Club, Snorkelling Instructor and a First Aid at Work Instructor and Examiner. He comes from a background of competitive swimming, National Life-Saving and Sub-Aqua Diving and holds a Certificate of Education teaching qualification.
The Len Hatcher Swim School follows the syllabi of the S.T.A. and B.S.A.C. Pupil's progress is defined through a series of awards and badges. Len has helpers, all of whom were trained by him and are qualified as Life Savers and Swimming Teachers with the S.T.A.
The Swim School is run at Truro School and Truro Prep School pools where we provide a comprehensive range of classes for all ages as well as for individuals.
Phone: 01326 378437
Email: lenswim@hotmail.co.uk
St Agnes Netball Club
St Agnes Netball Club is a friendly community club with Silver CAPS accreditation based in and around the village of St Agnes, Cornwall. We welcome players of all ages from 8 (Junior Club) up to….well there is no upper limit! The only condition of membership is a love for the game and a commitment to maintaining an ethos of fair play and enjoyment whatever your ability level.
Thank you for taking time to look at our website and learn more about us. We hope to see you on the netball court soon, or at one of St Agnes' community events across the year.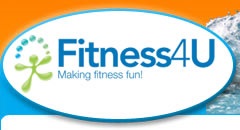 Fitness 4 U swimming
Having been established since 2002, Fitness 4 U has been providing dynamic fitness and swimming classes to all ages in and around the Newquay area. There is a class for everyone. Whether it is swimming for babies, toddlers, children or adults or fitness for children, adults, the disabled or elderly, there is always something happening.
Fitness 4 U is based in Newquay, Cornwall, but instructors travel all over the county providing exercise therapy to special needs, disabled and elderly groups. The majority of the community based fitness and swimming classes run in and around Newquay at village halls and schools. Competitively priced, providing fun and effective classes, you will find exactly what you need.
Email: fitness4u@talk21.com
Mobile: 07977 862 922
If you would like us to feature information about your club if it uses our facilities then please email sport@truroschool.com