COVID-19 UPDATE:
Due to ongoing staff shortages we are unfortunately unable to restart our Little Fishes swimming programme at present. As soon as we are able to get up and running again we will notify everybody via Facebook and the website. 
Our Little Fishes classes take place in the quiet surroundings of Truro Prep School. Your little one will learn new life skills, water confidence and the ability to swim with the help of our dedicated swimming instructors.
Our group lessons run from Monday – Thursday during term time, with lessons available from just 4 months old!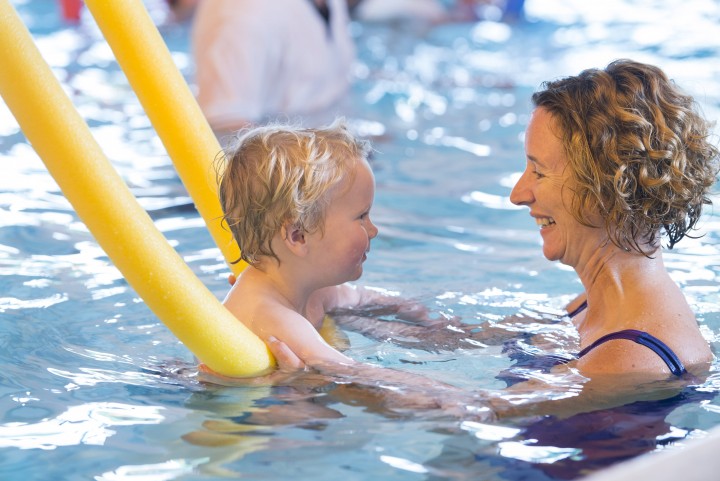 Our 4-12 month classes, and 1-3 year classes develop social interaction between you and your little one. Mum or Dad is required to be in the water.
The Duckling classes are smaller groups of children between 3-4 years of age and build on their own confidence, water skills, and entering the water alone.
Monday afternoon classes follow the Swim England framework ( Stages 1-7). Each Learn to Swim stage has clear outcomes that need to be completed in order to gain each Award.
TIMETABLE
Day
Teacher
Age
Time
Availability
-
-
-
-
-
-

–

-

–

-
-
-

–

-
-
-
-

–

-
-
-

–

-
-
-

–

–

-
-
-
–
-
-
-

–

-

-
-
-
 

–

-
-
-

–

-
-
-

–

-
-
-

–

-
-
-

–

-

-
-
-

–
Drop Ins: This is an open pool with access to all of the toys from poolside! Practice what you learn in your lessons or show your partner how well your little ones swimming is improving! Phone the SBA prior to attending to confirm the session is running.
Prices: £5 x 1 adult & 1 child £6.50 x 2 adults & 1 child (or 1 adult & 2 children) £8 x 2 adults & 2 children
Little Fishes FAQ'S
---
Where are we located?
Our Baby and toddler swimming lessons are located at:
Truro Prep School, Highertown, Truro, TR1 3QN
How do I register my child?
Please scroll to the bottom of this page, download the Registration form and send it to swimming@truroschool.com
What should I bring?
Your little one will need appropriate swim wear. Girls should ideally wear a one-piece swimming costume and avoid swimwear with tie ups. Boys can wear swimming trunks or tight shorts. We advise that babies wear a double nappy and any of the above.
How do I pay for my lessons?
Payment is taken over the phone via a card transaction. We unfortunately  do not take cash payments at Truro Prep School. If you do wish to pay by cash or cheque, please visit Sir Ben Ainslie Sports Centre.
What is the temperature of the pool?
The pool is kept between 30° and 33°
What if my child is unwell?
Please use your best judgement. If your little one has flu like symptoms such as a fever, vomiting or stomach problems, it is best they do not come to the class. We are unable to offer refunds or credits for missed lessons. If your child has any medical conditions, please ensure these are popped on the registration form.
How long will it take for my child to learn to swim?
When learning a new skill, it can take time and practise. All children progress at different times, and some find certain skills easier to learn than others. The more your little one is in the water the quicker they will progress.
What if we cancel your swimming lesson?
If we have to cancel your lesson due to pool maintenance or unforeseen circumstances, we will try to offer a make up lesson. If this is not possible we will ensure your lesson is either credited or refunded.
What class would suit my child?
If you are unsure on which class would suit your child. Please refer to the Swim England Stages: https://www.swimming.org/learntoswim/asa-learn-to-swim-awards-1-7/ and choose the most appropriate class.
Who can I contact?
If you have any queries please call 01872 246050 or email: swimming@truroschool.com